15 December 2020 | 0 comment
A mention to INSPIRE has appeared on AEROSPACE America (a publication of AIAA) in the article Taking off from Earth to space with pressure gain combustion research by BAYINDIR H. SARACOGLU AND AJAY K. AGRAWAL.
Article can be found at the following webpage. A review of the most recent worldwide launched research programs on PGC is reported.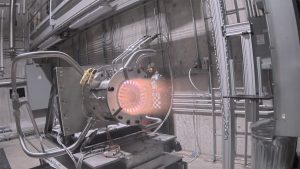 The page reports a picture of the RDC test rig available at PETAL, the Purdue Experimental Turbine Aerothermal Lab, at Purdue University (Indiana), Partner Organization of INSPIRE.
Many thanks to the authors for the mention.