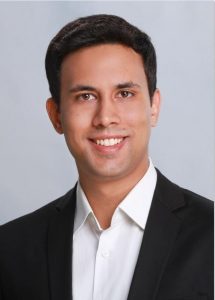 Introduction and contact info:
Name: Patrick Strempfl M.Sc.
Work address: 42 Avenue Gaspard Coriolis
31057 Toulouse Cedex 1
France
email: strempfl@cerfacs.fr
PhD project:
Title: LES of flow and combustion in a rotating detonation engine coupled to a turbine
Simulation and analysis of a rotating detonation combustor, using CERFACS's LES code AVBP. Analysis of the flow field in the combustor for different points of operation. 
Additional coupling to a turbine to study the interactions of the combustor and subsequent turbine stages.
Supervisor: Prof. Thierry Poinsot
Mentor: Prof. Myles D. Bohon
Planned secondments: 
TUB 1-2 months, Berlin
KTH 1-2 months, Stockholm
Background: 
Bachelor's program "Maschinenwesen" (Mechanical Engineering) at TU Munich, Munich, Germany
Master's program "Luft – u. Raumfahrt" (Aerospace Engineering) at TU Munich, Munich, Germany
Semester abroad and research internship on microgravity combustion at Toyohashi University of Technology, Japan.
Ph.D. at CERFACS, Toulouse, France